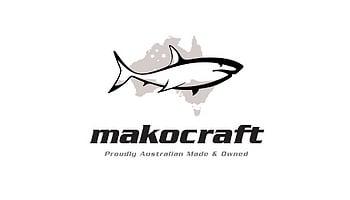 PROUDLY AUSTRALIAN MADE & OWNED
Australian manufacturing has suffered in the face of increasing globalisation from the availability of efficiencies of scale from overseas manufacturers operating in larger markets.
A productive manufacturing sector is a critical component of a thriving economy. The viability and future success of Australian manufacturing, and the millions of jobs this sector supports, rely on national productivity and competitiveness.
Each and every Makocraft boat has been designed and manufactured in Australia, this is something we are proud of and passionately support. When you buy a Makocraft product, you are supporting the local economy, jobs and the viability of manufacturing in Australia.
When you buy Australian made products, it increases the benefits for our communities and strengthens our national interest.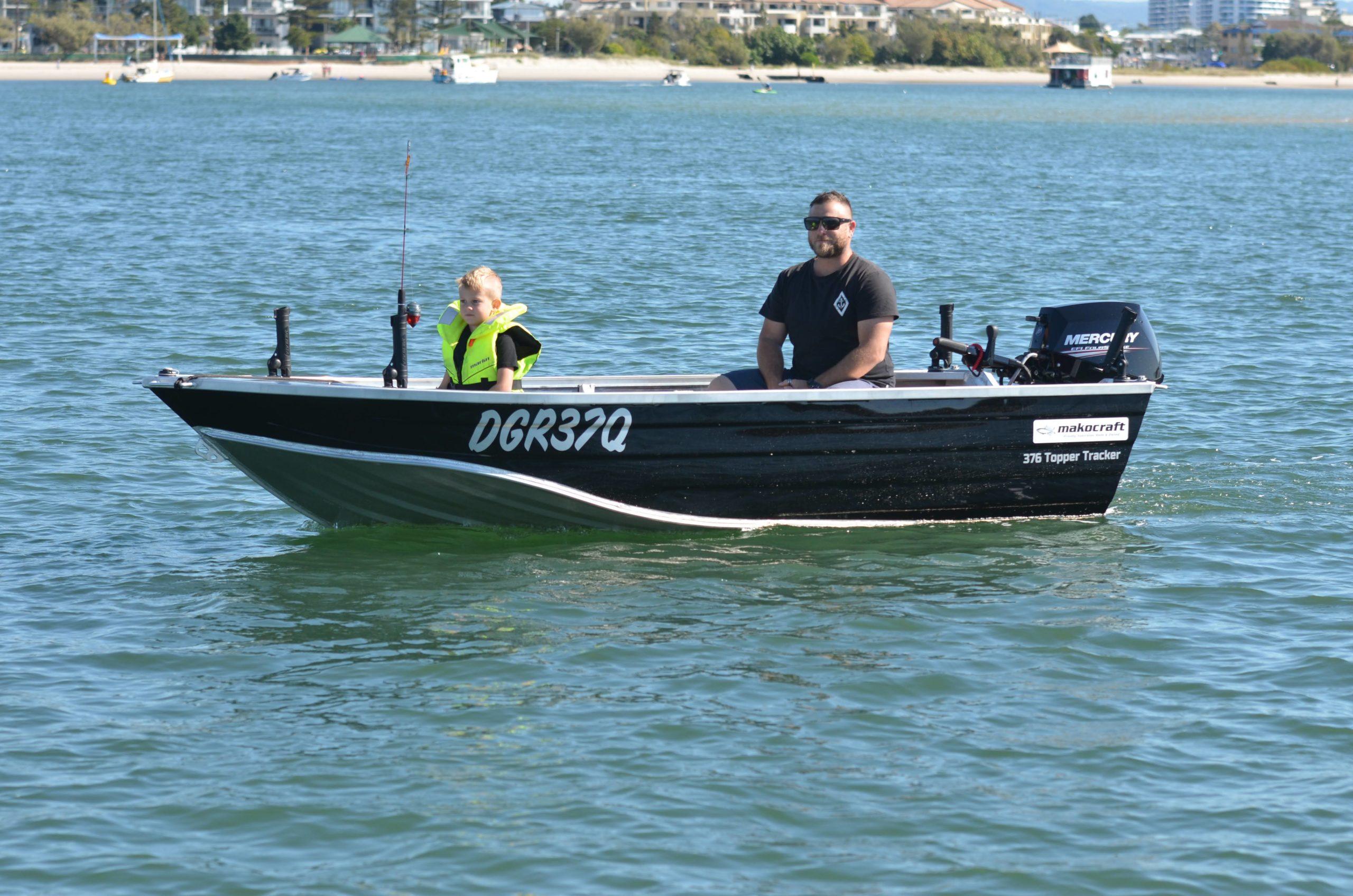 Ride and handling – it's more than 'just' an opinion. The key to a better riding, handling and tracking hull requires more than just a basic hull shape. If you want better, you'll need something a little more tangible than an opinion. The Second generation "G2" Edge Bottom as designed by Tim Stessl is clearly visible on the bottom of every hull, it's a tri hull arrangement and under way it traps a cushion of foamy water beneath the hull that acts like a shock absorber. The "G2" Edge system also increases the surface area of the bottom of the vessel, therefore safety is increased, and as an added benefit, the boat floats in less water. In other words, Maokocraft Topper Tracker means stress free boating for you
No, tinnies aren't just tinnies. Makocraft produce some exceptionally robust models employing plenty of welded internal structure, premium marine grade aluminium and state of the art welding method to ensure your investment won't let you down when the going gets tough.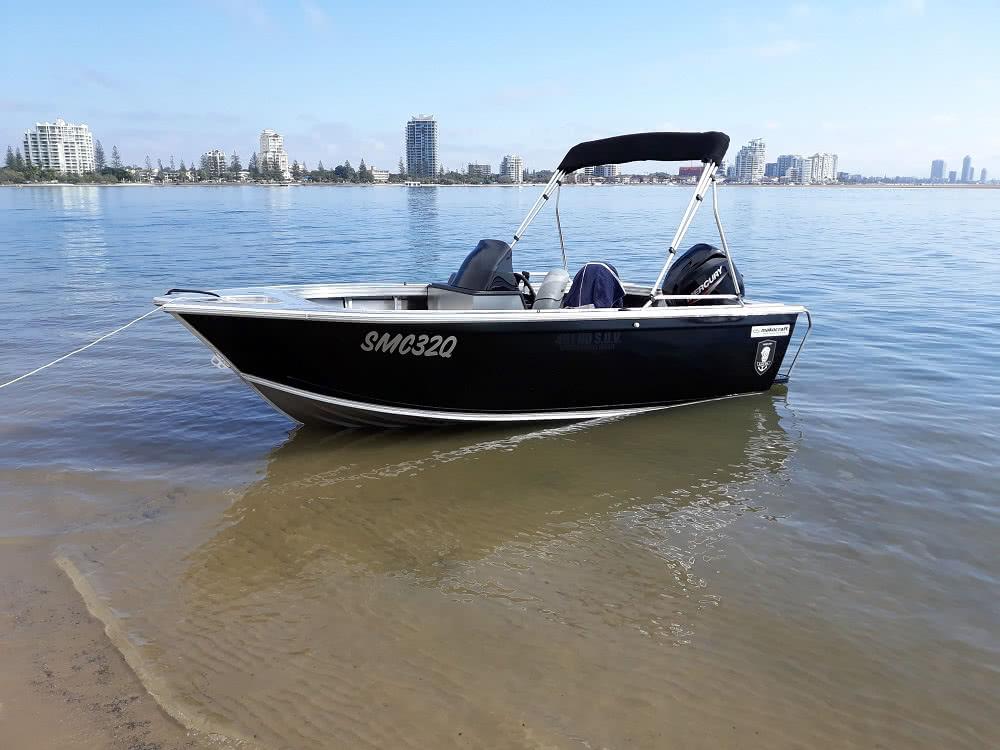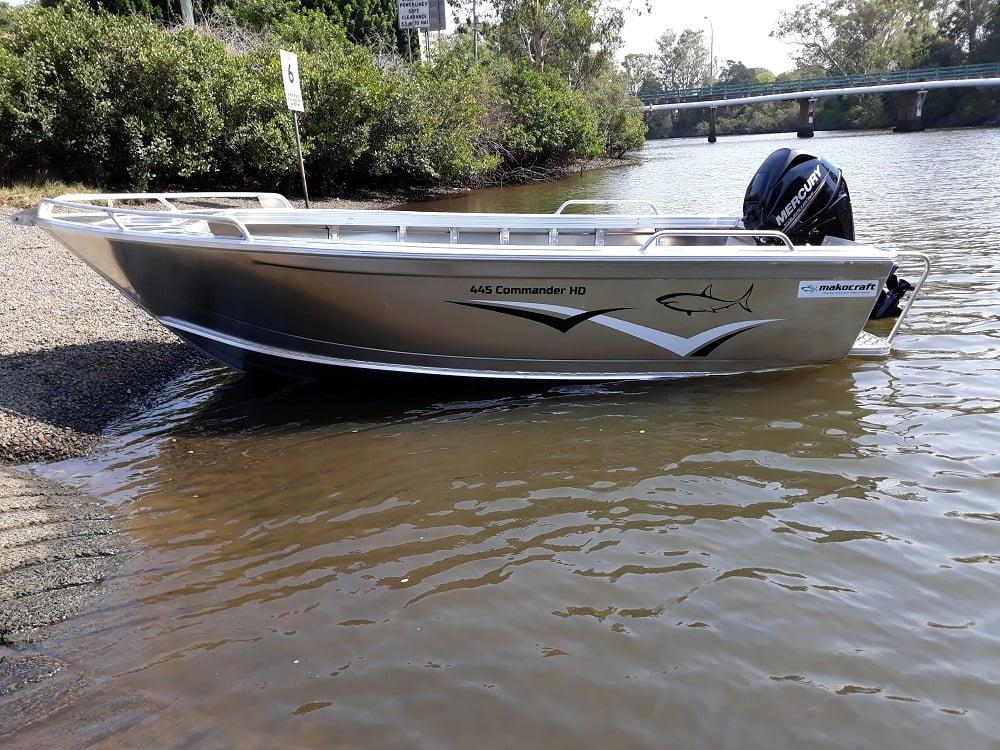 Mid or high Horsepower, VDH hull, reverse chines, heavy duty bottoms, close centred reinforcing ribs, wide beams, fully welded gunwales, H/D reinforced plates sides, heavy duty keel, shallow draft, razor sharp entry and deep sides. These aren't just a good idea, they are a must if want to call yourself a tough tinny!
If that's not enough, check out this long standard features list – front castings decks, carpeted floors, fully welded H/D side decks and gunwhales, two transom steps, side pockets, full width tank and battery rack, anchor well, bow and side rails, sounder mounting plate, transducer brackets, 2 x oversize thwart seats.
The Commander Pro is a top shelf, multipurpose vessel capable of almost any fishing pursuit. I've sold them to all corners of Australia for shallow water flats fishing in QLD, to bumping over logs in the NT, fishing the frigid Alpine lakes in Tassie for trout and deep dropping offshore in NSW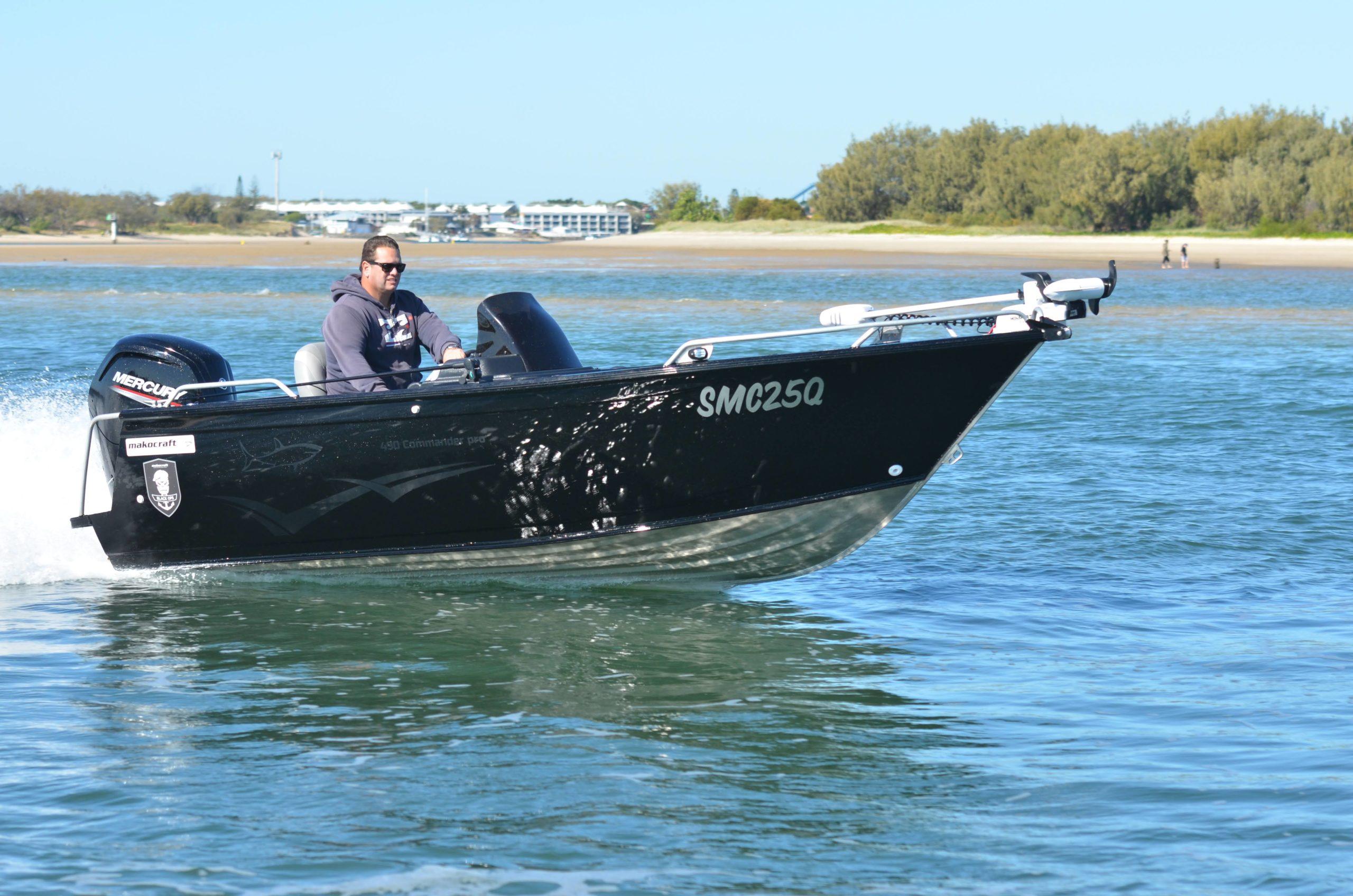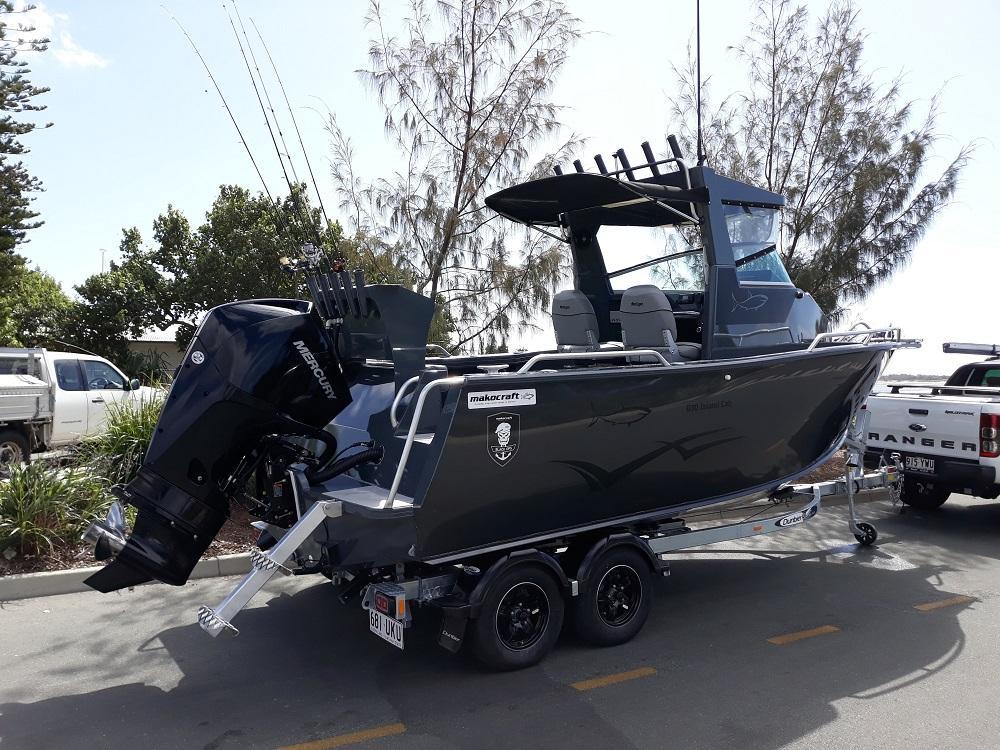 In the rough heading back to Urangan the 631 beast quartered the chop and 25-knot-plus NW like a soldier going to battle. The big flared bow does a good job at pushing water, while maintaining a comfortable ride.
Overall, the Gold Coast produced plate boat is designed primarily to suit in- and off-shore fishing, also being a decent family boat with suited options fitted. The Makocraft boast a sturdy build with a four millimetre bottom and sides and are good value for money.
---
Have a question about a Makocraft boat?
Please leave your details below and one of our team will be in touch!