FEEL THE DIFFERENCE
Tohatsu Outboards are well known for their strength and reliability proven in some of the toughest testing grounds and recreational applications.
Throughout the world, Tohatsu has demonstrated the reliability of their engines, making them one of the world's most reputable and largest outboard manufacturers.
With an outstanding team of qualified professionals, creativity and innovation, the company has met and surpassed boater's expectations. What makes Tohatsu outboards different?
A unique vision to provide the best and most reliable outboard. While many manufacturers focus on building higher horsepower engines, Tohatsu's focus is to build the most reliable engine.
Through extensive quality and performance testing of each engine, Tohatsu has set itself apart from the competition, ensuring it provides the best quality and technology in the outboard industry.
Four Stroke Engines
Our first priority when developing these engines was to make them lightweight, compact, portable (on smaller units) without compromising reliability or the quality performance associated with the Tohatsu brand name.
We have maintained the durable standard features that Tohatsu owners appreciate while making fuel-efficient 4-strokes that are of quality standard and lightweight in design.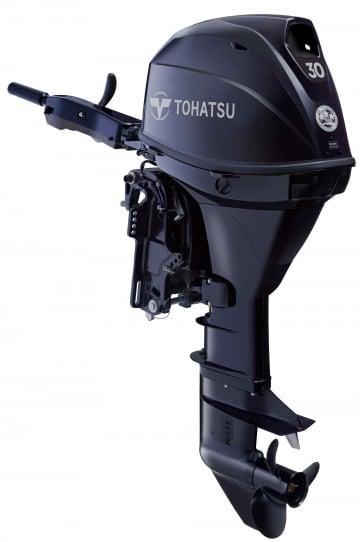 Electronic fuel injection
The boating industry's first battery-free, manual start EFI 4-stroke
Digital CD ignition system for quicker starts
Large alternator and rectifier for superior battery charging
Adjustable steering friction and trim tab for reducing steering effort
Front mounted shift lever for easier operation
New Gear ratio 2.17:1 improves performance
Trim settings, 6 positions
Power trim
Remote control
Optional Gauges available (no gauges supplied)
Image shown in spec.sheet below is manual version with standard tiller control. Power Tilt Fisherman (Premium Tiller) version available with optional Multi Function Tiller.
Compatible with TOCS (Tohatsu Onboard Communication System)
Variable Idling Control (850,950,1050 r/min) for trolling purposes on Forward Control and Multi Function Tiller models only.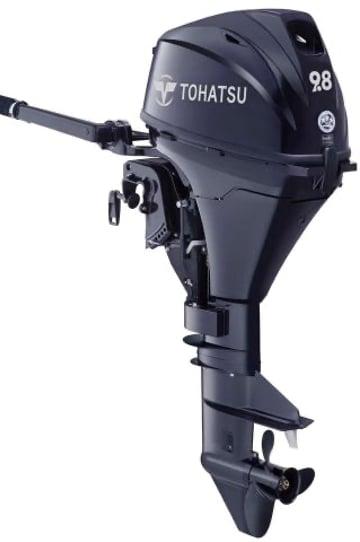 Digital CD ignition for easier engine starting, quicker throttle response and smoother trolling
Fast-idle choke system eliminating the need for manual choke operation
Recoil starter with larger reel making manual starting fast and easy
Shallow water drive, 6 positions
Adjustable steering and throttle friction for reduced steering effort
Front mounted gear shift for easier operation
Remote control
Power Tilt* Model available image shown below
Ultra Long model available in manual start and tiller only. Kits available for other models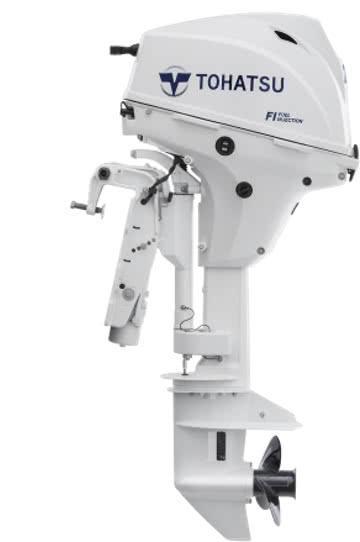 New Sleek Modern Cowl with advanced resin sealing and intake design
Integrated Fuel Filter with water indicator bowl
Canister style oil filter for easy service
Storable large lightweight carry handle
Centre of gravity optimised to assist user in manual tilt model.
Recoil starter with larger reel for ease if manual start
Thermostatically controlled cooling system
Stainless steel water pump housing for durability
High grade marine aluminium alloy provides protection against corrosion
Larger alternator (optional Alternator Kit required manual model for battery charging)
ECU features resin interception unit to avoid heat transfer
Digital CD Ignition
Semi-Multi-Tiller with Forward located Gear Shift and Tilt Switch (PT-model)
Throttle Friction device on tiller
Shallow water drive
Aluminium propeller standard
Plastic 12 ltr fuel tank includes fuel fittings, fuel hose and fuel gauge in cap
Adjustable steering friction for reduced steering effort on Tiller model
Simple fresh water flush system without need to run outboard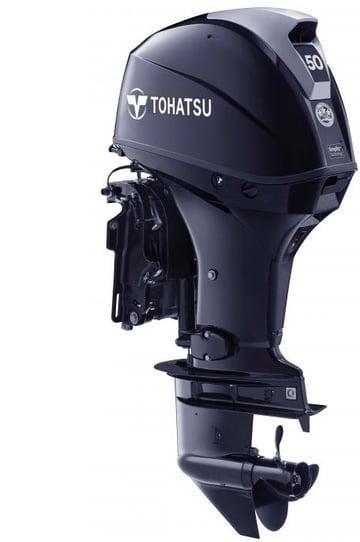 Electronic fuel injection
Digital CD ignition system for quicker starts
Variable trolling speed for low-speed operation 650-950 rpms
High output alternator producing 21 amps at 3000RPM for battery charging
Large multi tiller handle (tiller version) with steering and throttle friction control, ergonomic designed shift lever, long throttle grip with 110 degree rotation
Handle mounted trim switch (tiller version)
Power trim and tilt
Remote control
Premium Stainless Steel Bezel Tachometer and trim gauges remote control model
NEW PRODUCT INFORMATION MFS75/90/100/115A(W)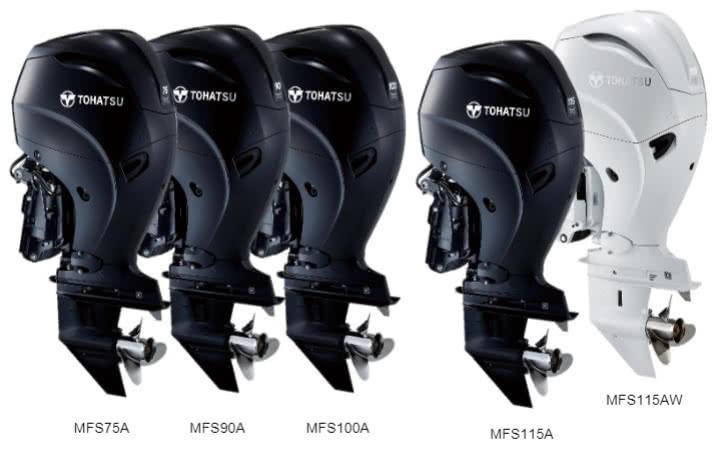 Summary of Characteristics
Unique 4-2-1 Performance Tuned Exhaust manifold has been designed to maximize low end torque and acceleration performance.
Best in class torque – displacement ratio creates excellent performance for all styles of boats from light weight to heavy weight.
Key elements of Simpliq TM Technology; Simple Architecture, Easy to Use Interface and Absolute Quality are all in these models.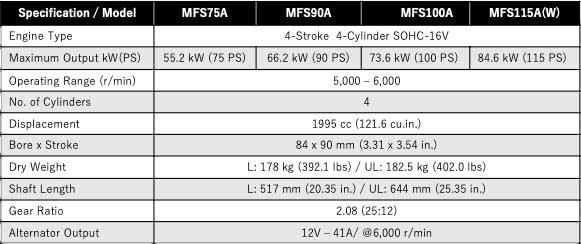 ---
Have a question about a Tohatsu Engine?
Please leave your details below and one of our team will be in touch!